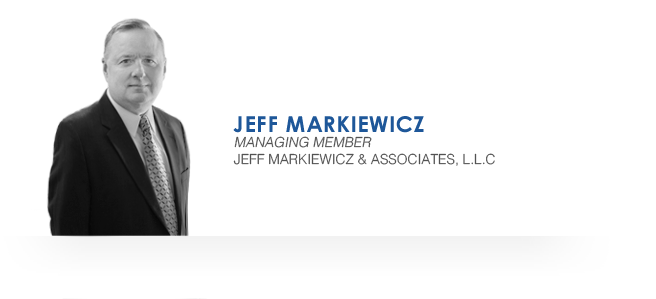 Founded in 1982, our company has quickly grown into one of the most respected providers of healthcare and technical consulting services in the country.From Project Management to complex Medical Equipment Integration, our team is the perfect fit for your project. With clients throughout the world, our Team provides professional consulting and education services to a wide range of clients. Our mission is to provide top quality healthcare, technology consulting and instructional services maximizing the operational efficiency and bottom-line of our customers' businesses. We are proud of our numerous successful implementations of Epic, McKesson, Cerner, Meditech, Provation, Varian, Sysmex, Fuji, GE and other systems.
** NEW VIDEO** 16 Keys to your Epic Project Success - You won't hear from Epic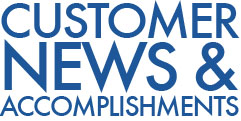 Welcome Summit Medical Group to our Customer Family. Glad to help you grow your Oncology Business via a New EMR and supporting systems.
Congrats to Erlanger Health System for the May 1st Implementation of Epic Ambulatory. Huge success...Daily EMR Captured Revenue up $50,000.00. JMA Techniques Work!
Erlanger Health System has selected Jeff Markiewicz & Associates to lead their 5 Hospital Implementation of Epic EHR.
Hats off to Erlanger Health for your Organizations selection of EPIC as your new EMR Partner in Progress!
Cerner Optimization Success. Congrats to Dimensions Health System on completion of Wave 2 of your Optimization Project. Over 100 Wins to your credit! Job well done by all. Proud to share your success.
Great Job to the entire MedStar Health Team on your Business Office Consolidation. Glad we could help.
Congrats to MedStar Health on your Payment Navigator Implementation this month!
Welcome Dimensions Healthcare to our list of New Customers!
Welcome Back - Palmetto Health - 2016 Item Master Syncronization Project
WHAT OUR
CLIENTS

SAY

All I can say is WOW....Thank you for clearly defining the issues....This is great work is such a short time. I'm very appreciative"
Michelle Mahan
Senior VP, CFO, Frederick Memorial Health
I really appreciate your guidance, organization and leadership in these projects.
Fe Nieves-Khouw
CNO Laurel, Dimensions Health System Frederick Memorial Health
THANK YOU, This has been a difficult project and you guys have been able to keep everyone calm. We wouldn't we where we are without your help. We appreciate all you are doing for us. You do a great job!
Cathy Foster,
AVP - MedStar Patient Financial Services
We have NEVER (in my 16 years) experienced the forward motion and culture "shift" that you have achieved. Thank you for showing the corporation a "different way" and what can be done with strong and persistent drive, leadership and good program management. "
Valerie Groff
Dimensions Health System, Maryland
Without the foundation you laid out for our Epic Install we wouldn't have been in a place for success.
Christina Richardson
Ambulatory Project Director - Boston Medical Center
YOU are the BEST! It's a great experience having the opportunity to work with you.
Karla Cashen
Director of Solutions Engineering, USBank/Elavon
You guys layed the ground work for our success!
Bridget Wagner
Technical Manager, Boston Medical Center
We had excellent consultants, without whose help we could not have gotten the job done"
Joyce Myers
Director of Perioperative Nursing
It hasn't quite been the same around here without your voice of reason calming down some potentially overblown situations. I enjoyed working with you and your whole team."
Ian Blair-Lamb
Epic Analyst

Boston Medical Center
I've learned an immense amount from you and your team over the past year, I'm greatful to you and your colleagues for the experience I've gained."
Michael Casey
Senior Project Manager, Epic CPOE, ClinDoc

Boston Medical Center
Congratulations on completing our Payment Navigator project. After some early bumps in the road, it seems that the final weeks of the project transition went smoothly and I am hearing good things about the product. Thanks for leading the effort on this transaction. ."
Joel Bryan
VP, Corporate Treasurer

MedStar Health, Inc.
I just wanted to say thanks for all your help with everything, and especially for your support of the Ambulatory team. You took the time to listen to the analysts, and help us make positive changes."
Mike Cornish
Epic EpicCare Analyst

Boston Medical Center
We all agree... great job! Thanks for a thorough approach and thoughtful workplan. It is hard to comprehend the massive nature of our project. Thanks for making this transparent!"
Michelle Mahan
Senior VP & CFO

Fredrick Memorial Heath System
Jeff Markiewicz & Associates projects - they're on time, under budget and most important they work!"
Dave Peterson
CIO
Dimensions Health System
formerly at Boston Medical Center
Jeff, I am probably past due saying this, I'm sure glad you're on the project, otherwise I would have pulled out the little hair I have remaining."
Harold Benson
Director, Program Management

Fuji Corporation
Thanks, once again, for all your hard and timely work, to perform such a detailed analysis with only a few weeks notice is quite remarkable. I hope that the hospital will continue to utilize your expertise"
Dr. Marshall E. Benjamin
Chief of Surgery

Balitmore Washington Medical Center
I very much appreciate everything you did for Baltimore Washington Medical Center, I hope you continue."
Jim Walker
Former Medical Center President & CEO
We got tired of spending money on geeks! We knew it was time to call in the big guns...within a day we were back in business."
Myer Seed International
Jeff's professional anecdotes and real world examples were very helpful, especially since I'm new to this field. I look forward to learning from Jeff again."
ViPS
Everything went very smoothing yesterday... They are now up and running with the standardized compliance reports and the new user interface. Thanks for all your hard work in seeing this through til the end."
UMMS
We loved our consultants, they became one of us, Couldn't do it without them"
Sue Mitchell
Director of GI

St. Josephs Medical Center
Epic Implemention

- Erlanger Health System

Provided Project Administration, Project Manager, Technical and other staff for $100 Million Dollar EHR implementation. On budget and DIDN'T MISS A DEADLINE in over 18Months. Go Live May 1st, 2017. Huge Success! Increased daily revenue capture by $50,000.00/Day just in Ambulatory. 98% Clean Claim rate after just 3 days. Started Steady State / Optimization in 6 weeks. Who said installing an EMR has got to distroy our Revenue and Clinical Cycles.
Epic Implemention

- Boston Medical Center

Provided Project Administration, Project Manager, Clinical Project Managers for $88 Million Dollar EHR implementation. On budget and DIDN'T MISS A DEADLINE in over 13 Months. Go Live May 24th, 2014. Huge Success!
Revenue Recover Project
Lead efforts for major Revenue Recovery Project. Reduced AR by 20 Days in 4 Months..And not by Write-Offs.
Payment Navigator Implementaton
Project Leadership for 8 Hospitals Patient Payment Navigator Implementation. Online bill pay, statement generation, account viewing project. Worked with US Bank and Elavon on technology integration, PCI and QSA requirements.
Epic Implemention - Catholic Health Initiative
Provided Project Management and Leadership for all Infrastructure Efforts. Harrison Medical Center - Bremerton/Silverdale - Infrastructure Project Management
Cerner Optimization - Dimensions Health System
Providing Project Executive Leadership and Management for Cerner and Hospital Wide Optimization Projects. Addessed over 145 issues with current systems and processes.
Infrastructure Overhall Project
Install three new point to point circuits between Harrison(2)/Highline and Tacoma hospitals Increase three existing MPLS connections; Bandwidth usage and capacity analysis for network/pipeline between hospitals Hardware and infrastructure installation for OnBase, Morrisey (Case Management and Credential), GE MUSE, Dragon IP address conversion to CHI standards, SAN and infrastructure performance issues for the Anesthesia system
M*MODAL Transciption
Project Management & Leadership for Boston Medical Centers M*Modal Transcription Consolidation Project. On Time and Budget.
Varian Implemention
Project Executive Consulting, Project Management for an major east cost Cancer Center. On buget and on time.
Cerner Millinium Install
MedStar Health. Provided consulting, Executive Consulting and Project Management for 7 hospital install of Cerner's Millinium EMR.
Provation MD GI System
Project Manager and Consultant for the implementation of the GI Documentation and Electronic Record System. From new OR Design / Construction to Go Live the JMA Team provided total project support. On Time and Under Budget. "We loved our consultants, they became one of us, Couldn't do it without them" -Sue Mitchell, Director of GI Center
Transcription Services Replacement - 70 Hospitals
Project Administration, Management, Data Conversions and Go Live Support.
Self Service Medical Kiosk
Working with a major national health organization, we lead the selection process, contracting, design, integration and implementation of a Patient Medical Kiosk Project. The Kiosks will automate the arrival of patients, signature of consent forms, collection of co-pays, deductables and outstanding payments.
CBO Consolidaton Project - MedStar Health
Provided support team to assist with system testing and validation efforts
ED Renovation Project - Bowie Regional Hospital
Provided Project Management and Leadership for major ED Renovation project